Introduction by the Minister of Social Equality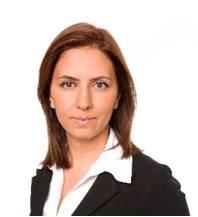 The digital revolution has had an enormous impact on innovation, creativity and quality of life throughout the world in recent decades. Innovative technologies have already contributed significantly to Israeli society and its economy, and continue to hold huge potential.
The State of Israel is known as the "Start-up Nation", yet only a small percentage of its population is a partner to this technological world. The aim of the National Digital Israel Initiative within the Ministry for Social Equality is to position Israel among the leading, technologically advanced countries in the world, using digitization to bridge the significant socio-economic gaps among disadvantaged populations, while increasing both national and local government efficiency.
The Digital Israel Initiative is a cornerstone of the Ministry for Social Equality's undertaking to narrow expanding gaps in Israeli society and to create equal opportunities for all citizens. Owing to this initiative and the changes it will engender, every girl and boy in Israel will have the knowledge and digital infrastructures needed to realize his or her full potential, along with broad and equal access to the myriad opportunities offered by the technological world.
We view Digital Israel as a direct investment in human capital, providing real opportunities for mobility in Israeli society, hastening the day when a girl from Dimona or a boy from Rahat will start the next Google or Facebook.
Moreover, with the help of a variety of partners within and outside government, the Digital Israel Initiative will harness Israeli innovation and adopt digital tools to lower the cost of living in Israel. It will do so by, among other things, advancing the housing sector towards the digital age, decreasing high housing prices and developing the digital finance field in order to improve financial services and increase competition.
The National Digital Program presented here represents the policy of the government of Israel to leverage information and communication technologies with the aim of narrowing social disparities, increasing economic prosperity and creating a more efficient and smarter government administration. We thank all those who took part, contributed their experience and energy and helped develop ideas and opinions in formulating this important national program.
Sincerely,
Gila Gamliel
Minister for Social Equality