Executive Summary
The rapid development of Information and Communication Technologies (ICT) in recent decades has had a significant impact on all areas of our life.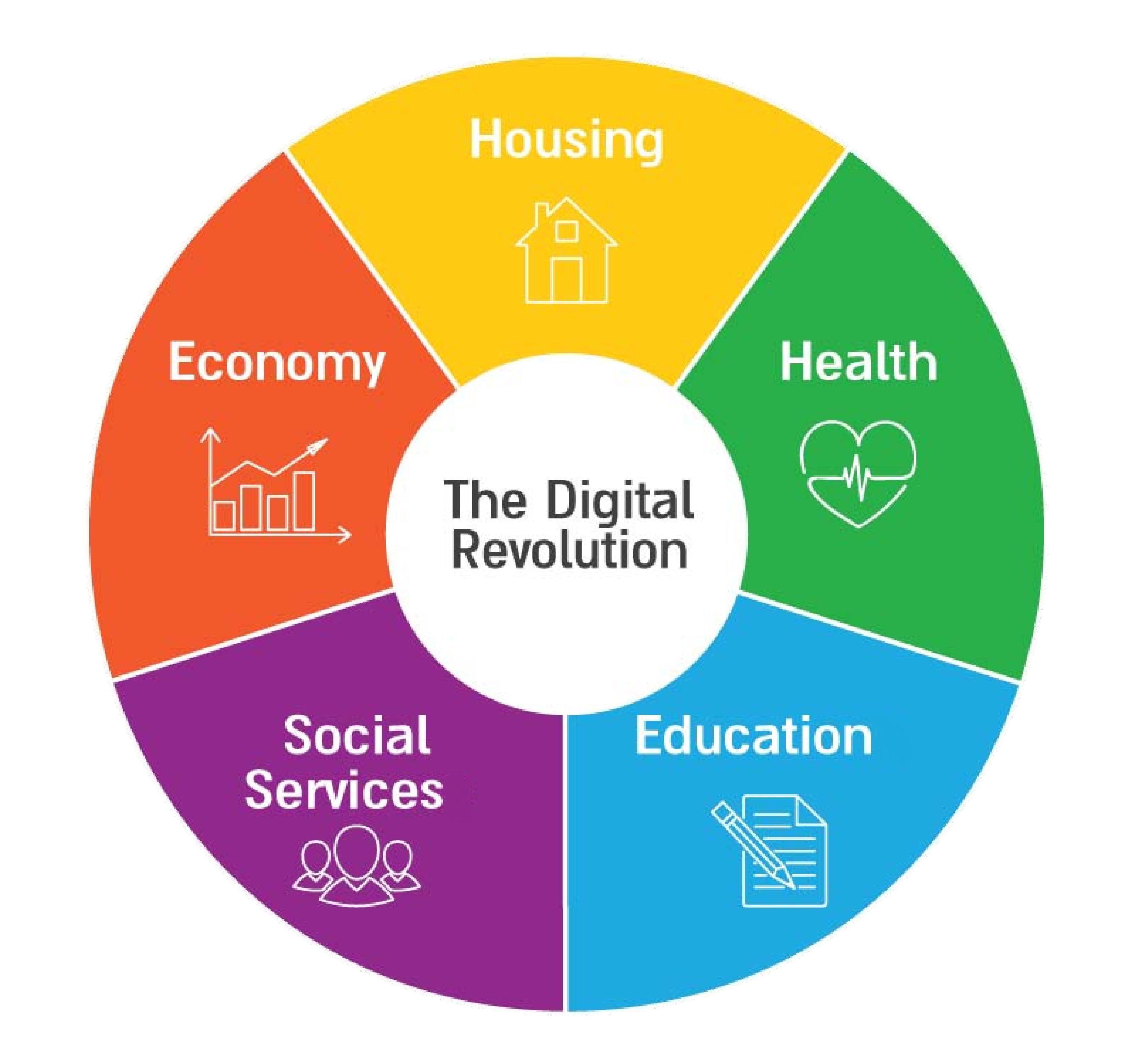 life. The "Digital Revolution" (or the "Information Revolution") fosters business innovation, contributes to economic growth, improves quality and ease of life, helps increase government efficiency and upgrade public goods such as housing, health, education, social services and the economy, while narrowing geographic, social and economic gaps in society. Accordingly, various countries such as South Korea, Britain, Estonia, Sweden, Denmark and Norway identified the need to formulate a comprehensive national digital strategy to integrate innovative technologies into all areas of society and the economy. These countries enjoy higher productivity, faster growth and better quality of life for their citizens compared to other countries.
The government of Israel identified the acute need to formulate a comprehensive national digital policy as early as 2013. That year the government adopted a resolution to establish the "Digital Israel National Initiative" – to formulate and implement a national digital policy for using ICT (hereinafter: "the National Initiative"). "Digital Israel" was defined as one of the six strategic issues the State should address by the National Economic Council in its strategic socio-economic assessment that it prepared and presented to the government.
To coordinate and integrate government work in order to advance the National Initiative and its goals, the government also decided to establish the Digital Israel Bureau (hereinafter: "the Bureau") that operates within the Ministry for Social Equality. Among other tasks, the government charged the Bureau with the responsibility for formulating a National Digital Program, while accompanying the development of intra-ministry and inter-ministerial digital programs, as well as programs to promote cross-government steps necessary for realizing the National Initiative.
As the "Start-up Nation", Israel is well-positioned to exploit the advantages of the digital revolution. Over the years, it has made intensive use of the advantages of digitization to become a world leader in high-tech, owing in part to the innovativeness of Israeli citizens and their tendency to rapidly adopt new technologies and services. Now there is a need to invest efforts to sustain and preserve Israel's leading position for the long-term.
Despite Israeli innovation and advanced technologies, it is evident that the advantages and potential offered by the Digital Age have yet to permeate all parts of Israeli society and of the economy. Moreover, what did percolate occurred at different levels of intensity among different population groups. There are significant disparities in Israeli society, and a growing Digital Divide between those parts of society that take advantage of digitization and weakened populations that frequently do not benefit from its fruits. One of the goals set by the Ministry for Social Equality is to address these disparities and to act to narrow gaps between population groups, eliminate the "distance" between periphery and center and advance equal opportunity, using digital tools as the primary means of addressing these disparities.