Chapter 2 – Digital Israel Initiative Partners
For the optimal realization of the National Initiative vision and goals, the Bureau receives assistance from partners in various ministries, entities and sectors: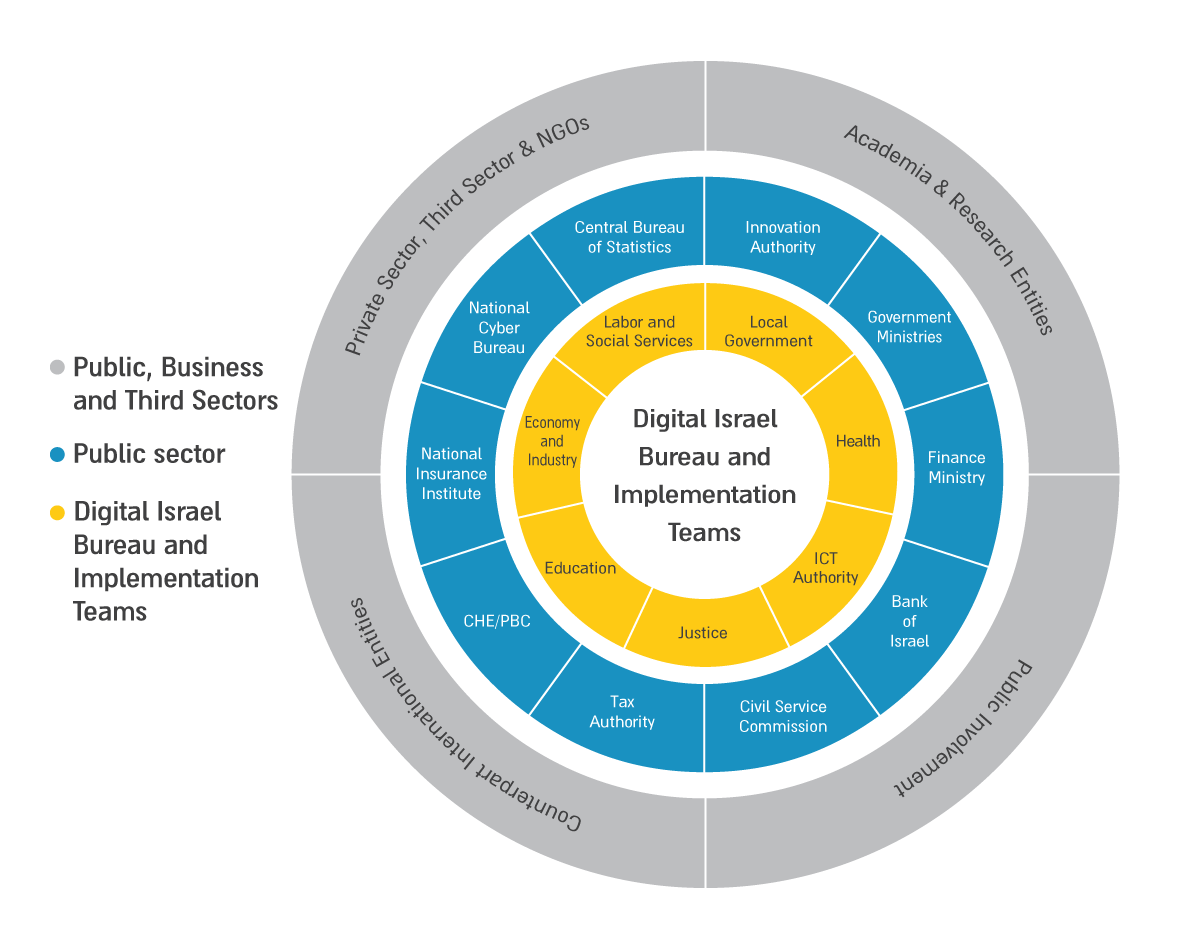 Bank of IsraelThe Bureau's main partner in carrying out the National Initiative is the Government ICT Authority. Alongside the Authority, the circle of key partners refers to the implementation teams responsible for work in the core areas in the various government ministries and in local government. The latter is a significant partner for implementing the Program in local government. The wider circle includes various entities in the public sector that are vital for the National Initiative's progress and its realization, each in its field and responsibility areas. The next partner circle includes entities and groups that the Bureau acts to harness as partners for the various National Initiative projects. Thus, a suitable eco-system can be developed for the National Initiative through academia, research entities, the private sector, the third sector and NGOs. Furthermore, the public is a natural partner for the advancement of the National Initiative. As a direct continuation to the open government policy and to service improvement, it is critically important to involve the public in National Initiative decision-making processes, in designing the various measures and in providing feedback. Finally, cooperation with counterpart international entities will help the Bureau learn from the knowledge and experience of leading countries and accelerate the progress of the National Initiative. An example of such cooperation can be seen in Israel's joining the forum of leading digital governments (D5), through which the government received assistance in formulating a secure and smart identification policy.